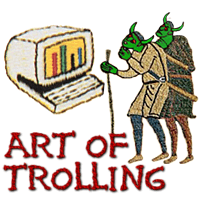 Art of Trolling
In May of 2012, Tumblr user LeonsBuddyDave made a fake Twitter account with the name "United Airlanes" (as opposed to United AirLINES). He posted a few gag tweets and then left the account alone. Recently, he decided to check up on the account just for kicks and saw that quite a few people had tweeted at the parody account believing it was the real thing.
So disrespectful!

Fuel the fire, men!

Come on and slam! And welcome to the JAM!

What is this "TV" you speak of?

Have a nice life! Err... flight!