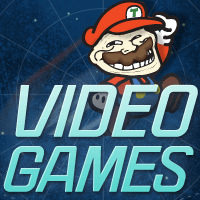 Video Games
8 Amazing New Super Mario Bros. U Gameplay Videos
Don't you wish you could play this well?
Seriously! Fire, Bro! - Fireproof!

Fuzzy Cliff Climb - Super Speed!

Bubble Running in Acorn Plains Way

Items on Parade! Head for the Goal in Acorn Plains Way

Don't. Touch. Anything.

Thwomp Castle Cash Flow - Now that's Cooperation!

Boost Mode Ice Fun in Lemmy's Swingback Castle and Dry Desert Mushrooms

Boost Mode Tower Climb of Terror in Snake Block Tower

Once Mario racks up 99 lives, all the Boost Blocks placed become tiny! Watch as this death-defying player dodges spiked balls by a hair's breadth on a frightening tower ascent.