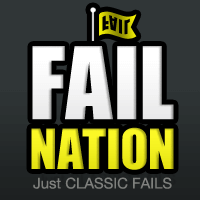 FAIL Nation
10 Things That Prove Life is Full of Irony
Take some time out to ponder the vast, infinite, weird little discrepancies of life with these ironic FAILures!
Remember, riteous indignation means nothing if you can't spell!

*Righteous

Or that maybe things will be exactly the opposite of what you expect.

And that sometimes your eating decisions maybe affect your health.

Not to mention that some things aren't meant to be taken literally. Like this:

Or this:

And definitely this:

Then again, sometimes maybe you have it coming.

And other times, you just can't predict how things will end up.

And how ridiculous it will seem in hindsight.

At the end of the day, just don't set yourself up for FAILure!