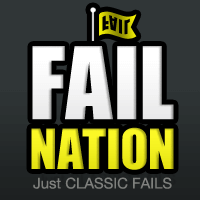 FAIL Nation
Prepare Yourself For Snow Storm Hercules With These Snow FAILs
Don't be that guy in a snow storm, be the guy watching from under your space-heated Snuggie. Watch these classic winter FAILs and know exactly what to avoid doing while Hercules passes through.
and he's staying for a long weekend.

Hanging Outside Sounds Fun, But Then Reality Hits You

it really hits you.

Wheeeeeeeee-OUCH

If You Get Into Some Trouble, Forget About Trying to Tow Yourself Out

The Bigger The Vehicle, The More Stuck They Are

It Doesn't Matter, Your Car is Covered in Snow Anyways

Covered/Full of snow.

Even When the Your Side of the Road is Cleared, It's Dangerous

Trying to Do Chores is Also Risky

Fast and almost-deadly!

But Mostly Though...