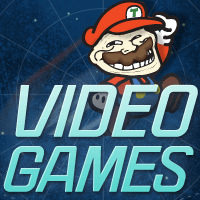 Video Games
Miiverse is a Hilariously Weird Place
Miiverse is now available on the Nintendo 3DS and they added some new communities. You would expect a game like Fire Emblem: Awakening to be added... well lolnope, but let's journey through the crazy Life with Horses 3D community.
Welp, it is the year of Luigi...

The tables have turned!

Any good Life with Horses 3D tips, guise?

Looks like Doritos appear in every game.

Then the posts start to get really creepy...

and hilarious...

Sadly, it seems Whiteheart is the only person who actually bought the game.

He is the hero Miiverse needs.

Sorry little lady, people care more about animated horses than real horses now.

Before you guys all go buy this magnificent game, there is one important kuestiin that needs answered...