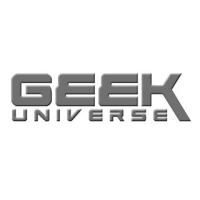 Geek Universe
The 10 Best Gifts Fandom Gave to Us in 2013
2013 was a big year for those of us who call ourselves geeks. Heres a look back at some of the biggest awesome events of 2013:
9. Season 4 of My Little Pony

Hey, if you don't like Bronies, at least a new season means they have something to focus on.

1. And maybe best of all, we got a brand new, amazing Pokémon game

What happened in your fandom this year? What are you most excited about for 2014?