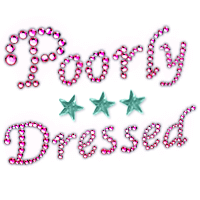 Poorly Dressed
Why be a boring old Star Wars character, when you can be a Star Wars character WITH A TWIST?
Everybody else is dressing up as Star Wars...

So why not mix in Spider-Man?

Or you could mix in Captain Jack Sparrow...

Or Peter Griffin...

Even Hello Kitty.

You could show some pride like this!...

Or like this!

Give it a hipster twist...

Or be R2-Tutu with a ballet twist...

Or just a classic gender swap!

Otherwise, you might end up looking foolish!