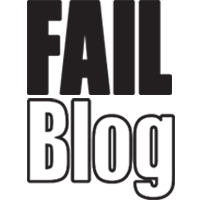 FAIL Blog
Trump Calls His Administration a "Finally-Tuned Machine," and Twitter Shows Him What a Finally-Tuned Machine Looks Like
Trump's bonkers, coo coo, bananas press conference was a lot of things. Weird? Yes. Scary? Yes. Disorganized? Oh, yeah.
One thing it was not, however, was a finely-tuned machine. In fact, now that you mention it, none of the last month has really looked like a fine-tuned machine. It's most like a hastily-assembled Ikea cabinet.
Nevertheless, the reality-TV gameshow host who is still living in that reality-TV gameshow in his mind referred to his quickly-careening-off-a-cliff administration to a "finely-tuned machine," so everyone on Twitter theorized what that machine might look like. Check it out:
Here's one confused 70-year-old man.

This is more like it.

More like a runaway Power Wheels.

2

The Cyber is in the computer?

Whenever someone says "politics is a game."

This is comforting.

3

The Trump Train?

We're gonna be fine...