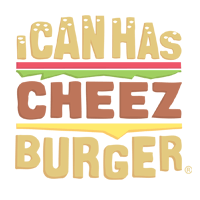 I Can Has Cheezburger?
15 Pets Love Their Baby Valentines
Valentine's Day is all about love, and our furry friends love their tiny humans just as much as their big humans! Here are a bunch of pets proving their love and loyalty to little babies.
Just Three Little Puppies Keeping Each Other Warm

I've Replaced You With a New Model, Human...You May Go

Loyalty From the Very Start

Now I'll Give Your Tiny Human a Proper Bath

The Better to Give You Doggie Kisses With, My Dear

They Kept Sharing Each Other's Food

Three Peas in a Pod

I Think He's Purring Now

Everyone Loves the Smell of a Newborn Baby

And That's Fun, Fluffy White Stuff!

Gimme a Little Kiss...Will Ya, Huh?

They're Both Waiting for Daddy

Do Your Best Impression of the Baby

I'll Help You Lean English, Baby!