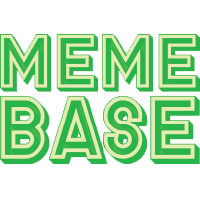 Memebase
Want to Embarrass Your Girlfriend on Valentine's Day? Tell the World About Your Special Feeling!
If you think snow coverage on the news in America is sensationalistic, then you've obviously never been to Japan.

Earthquakes? Stay calm, we've prepared for these.

Snow? OH GOD, THE END IS HERE!

That's been the reaction of the Japanese news media during the recent bout of blizzards that Japan has been having. However, amidst all the chaos and panic, one news channel interviewed this couple:
Amidst all the emergency news broadcasts and panic, there was this guy, who had this to say about the "devastation:"

"Being in the snow with my lover like this immerses me in a special feeling. I like it."

Oh man. It is

literally

the apocalypse out here, and you off some cutesy stuff like that on national television? PEOPLE ARE DYING BY THE TRILLIONS, MAN!

Time to rev up the parodymobile!