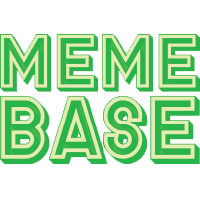 Memebase
Harry Styles Was Late Accepting His BRIT Award, Becomes Everyone's Favorite New Meme
At last night's BRIT Awards, One Direction won two awards, including the BRITs Global Success award. Harry Styles wasn't up on stage accept the award though...

... because he was in the bathroom taking a leak. Cue Harry Styles running back to the stage and ascending to his second form: Hurry Styles!

And thus, Harry entered himself into a long-running line of running memes that keep on giving (Prince Charles and Chubby Bubbles, we're looking at you).
The rest of One Direction went up on stage to receive their award...

... minus Harry.

"Sorry dudes!"

Where's Harry? He's not in the house!

He's a marathon man.

"RUM! Err... RUN!"

Where's the fire?

QWOPpy Styles.

Dr. Grant: "Where's he going?"

Ian Malcolm: "when you gotta go, you gotta go!"

Style-ish dudes never look back at explosions.

Flappy Styles.

What's with all the dinosaurs around here?

Chubby Bubbles knows that feel.

So does Prince Charles.

"I didn't do it!"

"I swear I didn't!"

Oh running memes, why are you so entertaining?