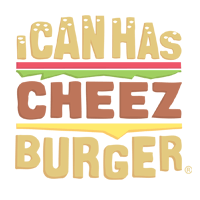 I Can Has Cheezburger?
7 Party Animals Ready for the Weekend
It's almost the weekend! Get inspired to let loose with these real-life party animals.
During the Week You are an Industrious, Hard-Working Productivity Machine!

Progress reports! Papers! Typing!

It's Understandable if You Wear Yourself Out

You know what you could use? A WEEKEND.

But Be Patient and Wait Till You're Off School/Work!

Don't want people thinking you're some kind of irresponsible party machine, after all...

Except You Totally Are an Irresponsible Party Machine

DROP THE BASS, HEDGIE!

GET DOWN WITH YOUR BAD SELF

Awwww yeeeeaaaaaah!

Crack Open a Cold One!

It's the weekend, after all! You earned it!

Just Don't Overdo It

Everything in moderation, kids.

Sleep In As Long As You Want

No school? No work? No problem!

Come Monday, it's Back to the Daily Grind

Good thing weekends happen all the time, right?