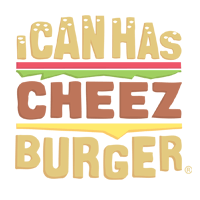 I Can Has Cheezburger?
Did a black cat cross your path? Well, you're in luck because your life is about to get awesome!

Our paw-some Black_Friday users are all about the preservation and celebration of the sadly misunderstood black cats and helping the world see how beautiful these sleek and chic felines truly are. We want to give a special thanks to them for helping us create this fun and informative list to share with all of you!
The Ancient World Understood the Godliness of Black Cats

Egyptians worshipped the goddess Bastet, who was believed to be the protector of The Lower Kingdom and The Eye Of Ra. Bastet was depicted as a black cat. Killing a cat, even by accident, was punishable by death. Leave the gooshy food and back away slow.

Black Cats Will Make You Rich Famous and Awesome!

In Great Britain and Japan, black cats are considered lucky. Scottish lore has it that a strange black cat wandering into your home will bring you prosperity. You should definitely leave a can of tuna by your open front door tonight.

Basement Cat Isn't Evil, Just Misunderstood

Some cultures have attached some negative stigma to black cats. A sort of black cat blasphemy. The most outrageous blacatsphemy (?) is the idea that black cats are somehow evil, associated with the devil, or used by witches as familiars practicing "black" magic. Godly, yes. Mysterious, perhaps. Evil? Nope.

The Only Magic Here is the Kind That Melts Your Heart

Because of all the negative attention black cats get, their adoption rates at shelters are generally at least half that of their other colored counterparts. Black cats are two thirds less likely to be adopted than white cats. Millions of cats are euthanized every year and black cats make up the highest proportion of this number, by far.

The Black Cat Blues

It is common practice for many shelters to stop allowing black cat adoptions during the month of October to prevent them from being used as party props and returned, or, as urban legend has it, sacrificed on Halloween.

Give Us a Chance!

In recognition of the black cat plight, many animal welfare and rescue organizations have started campaigns to promote their beauty and debunk the stigma. There's a wide range of ideas from Black Cat Appreciation Day on August 17 to how to photograph them in their best light!

Black Cats are the Coolest!

Now that you know the truth about the awesomeness of black cats, get out there and adopt, support a "no kill" shelter, or find your black kitteh and give him a head bonk.