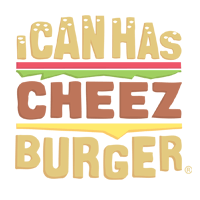 I Can Has Cheezburger?
Mother Has The Perfect Response When He Own Daughter Calls Her "Fat"
Mothers and Daughters share a special bond. And sometime a even stronger exchange of words. Sometime things are said that we don't really mean, but it how the other responds that makes all the difference in learning a lesson. And that is exactly what Allison Kimmey did.
1

When My Daughter Called Me "Fat"

When Allison Kimmey told her kids that it was time to get out of the pool, because playtime was over, she was expecting a little fight. But what she got was shocking.

Her daughter being so upset about playtime ending... said "Mama is fat." To her older brother.

So Allison did the best thing for a child... she taught her daughter a lesson.

---

Allison posted her story via the social media platform Instagram to her 118k followers.

---

The word "fat" is usually used as a cruel insult towards another because many have one perspective of what fat is. Allison is trying to change the mindset of her children to understand "fat" and that it shouldn't be used as an insult.


---

---

Allison's post about her experience has gotten over 33k likes and her story has since gone viral.




---

Allison Kimmey told Babble that she enjoys these types of conversations with her kinds and likes to post about it to try to end the stigma of words just like "fat".

"We don't have to keep doing something just because it's what's always been done before, especially if it isn't right. And in my opinion, demonizing the word fat and shaming anyone that has it is not something I'm willing to have exist in my home."

When it comes to parenting... Allison Kimmey is doing it right!