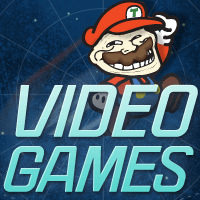 Video Games
Luigi is a Cold-blooded Racer in Mario Kart 8
Luigi's Had Enough

Hi! I'm Your Murderer

Karma is Sweet

Luigi Does Not Care About Explosions

He Has Shells of Steel

Get Out The Way

This is Like Two Falcon Punches Connecting...

Luigi is Definitely the King of the Death Stare

You're Next

And Don't You Ever Forget...

But Let's Not Forget Other Racers

Yoshi is a Pyschopath

Donkey Kong is a Troll

And Crazy...

While Others Are Just Looking For Love

Is it Mii you're looking for?