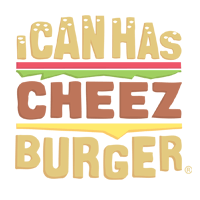 I Can Has Cheezburger?
Meet The Stray Cat Who Became Instagram Sensation After Joining The Fire Department
Meet Flame, the arson cat

---

Flame was a stray cat that got adopted by the Belmont Fire Department in Greenville County two years ago

---

The tiny orange and white kitten was in rough shape when he strayed into the Belmont Fire House malnourished and too small to even be vaccinated. After lapping up some fried chicken and lots of attention, the weeks-old kitty grew stronger.

---

Two years later, Flame became an instant hit on social media with 16,000 followers on his Instagram account

---

He was also featured on Animal Planet's "My Cat from Hell," a reality show that features cat behaviorist, Jackson Galaxy.

---

Flame was malnourished when he first showed up. Now that he's been adopted, he is just unfazed by the loud noises of the fire station.

---

Flame sleeps on, in and under the fire trucks. When the fire alarm sounds, he simply moves out of the way as the firefighters scramble. And he's always sitting at the door waiting for them when they return.

---

Since his arrival, Flame has come to be not only a companion for the firefighters, who can spend many hours away from home, but a kind of therapy cat for them as well.

"We see a lot of bad stuff," fireman at the station said. "And it's like he knows, he can sense, that maybe they aren't having a good day. And he will just rub up on them and sit in their lap, and be like, I'm here for you."