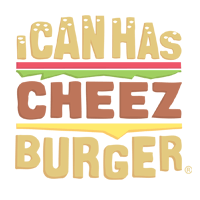 I Can Has Cheezburger?
9 Cats That are Totally Epic Enough to Win a Friskies Award!
You may know that the Annual Friskies Awards are coming this September, and we could not be more excited about it! They have an "Epic Category" for all the videos of felines having amazing indoor adventures. Here's a series of cats that have some great adventures of their own and really perform some incredibly epic stunts!
Wanna Boost Your Ping Pong Skills With a New Challenge? Add a Cat!

Cat and Dog Join Forces for a Delicious Assist

This Kitty's Got Hops!

You may have heard of the incredible jumping cat from Japan, Nya-Suke, and his amazing vertical leaping skills, but he's back with a truly impressive display of his jumping ability that is reaching new heights on the internet!

Someone's Been Chasing the Deer Away

Nothing Gets Past This Cat

Clever Cat Makes His Escape

Meet This Pet Store's Cutest Sales Associate

Graham the ginger tomcat didn't originally belong to Pets at Home, a pet store in Boston, Lincolnshire, UK. He wandered in as a stray a while back, and has shown up every day since. He comes in early between 6 and 7 in the morning, hangs around, greets customers, and quality assurance tests the cat toys in the back. Members of the staff report that sales have increased noticeably since Graham joined the team, making him quite the literal sales cat.

Word is that he's quite satisfied with his salary of food and toys too...

Mission: Impurrrsible!

The Classic Love Story of Dolphin and Cat

Do you have a great video that you think is worthy of the 2014 Friskies? Click

here

to enter and good luck!