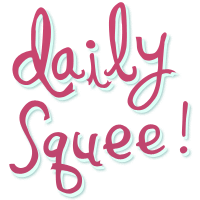 Daily Squee
Reader Squees: Sleepy Bunny
Our submitter says: "Moving is exhausting! Little Matilda is very tired from a long day of moving boxes."
I hope she got all of her things packed up in time to load the truck!
Do you have a squee pet that you want to share with the world? Send us your pet pictures and stories, and they could end up on Daily Squee!