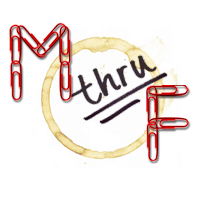 Monday Thru Friday
"Hello, yes, the cup holder on my PC is broken and I was wondering if..."
"BRAAAAAINS"
"Excuse me? I'm not stupid, I have brains! I just wanted to know..."
"BRRRAAAAAIIIIINNNNSSS"
"This is ridiculous. I refuse to be condescended to. I'm taking my consumer dollars to your competitors."
Click