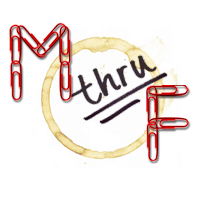 Monday Thru Friday
Now Even the Air Is Marketable
Almost as puzzling as selling garbage or art that doesn't exist, this venture from Air of Prague will put air from Prague in a can and sell it to you. It's as simple as that. The product website makes a compelling pitch:
The design of the label is simple and clear, clear as the morning sky over the Charles Bridge on sunny summer morning. We carefully collect the air from the most popular places in the city. Air Contains: 20% - air from Wenceslas Square 20% - air from Charles Bridge 25% - air from Old Town Square 15% - air from Prague Castle 10% - air from Lesser Town 10% - air from Zlata Street.
I guess it's a more profitable way to get rid of your old tomato soup cans than selling them to a recycling center.
~Office Lackey Jack