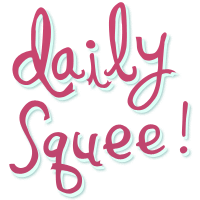 Daily Squee
Reader Squees: Who? What? Where? When?!
remembersarah says: "This is our sweet as sugar border collie who does seem to be in a permanent state of confusion! A very happy dog, but not the brightest in the world."
There are few things more endearing than one floppy ear! Such expression!
Do you have a squee pet that you want to share with the world? Send us your pet pictures and stories, and they could end up on Daily Squee!