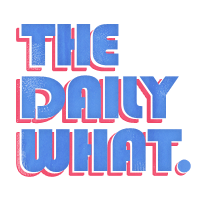 The Daily What
Utah Governor Gary Herbert made his objection to the state's abstinence-only bill known last night when he vetoed the legislation.
HB363, which would have forced schools that teach sex-ed to make classes entirely about abstinence, was approved by the state Senate on March 6th.
In addition to making sex-ed effectively toothless, the bill would have banned teachers and students from discussing contraception and homosexuality in the classroom.
Prior to the veto, Gov. Herbert told reporters he thought the existing curriculum "works pretty well." Utah currently requires parents to opt in to sex-ed classes in writing. A survey by the Salt Lake Tribune found that "the vast majority of parents opt in to the instruction."
"After careful review of existing law and following extensive discussions with stakeholders on both sides of the issue," Herbert said today. "I am convinced the existing statutory framework respects these two principles, while HB363 simply goes too far by constricting parental options."
An online petition opposing the bill received over 40,000 signatures; and the governor's office was flooded with thousands of letters from concerned citizens asking Herbert to veto the bill.
The legislation's co-sponsor, Sen. Margaret Dayton (R), expressed her disappointment at the governor's decision, saying she found teaching students about contraception akin to telling them to avoid drugs while showing them how to "mainline" heroin.
[sltrib.]