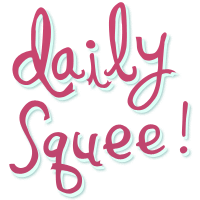 Daily Squee
Reader Squees: Moose the Grump
Lanni says: "This is my year-old Dutch bunny Moose Moose. She's a total diva and always thinks she's in charge!"
That's quite a pout she's got going on!
Do you have a squee pet that you want to share with the world? Send us your pet pictures and stories, and they could end up on Daily Squee!