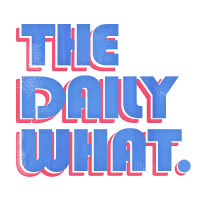 The Daily What
Amusing GOP Comment of the Day
Normally, something akin to what Sen. Marco Rubio (R-FL) said in South Carolina would cause an uproar -- and it still has time to -- but his comments were typical Republican blame game stuff; all that people can do at this point is chuckle. What exactly did Rubio say?
For all the policy disagreements that we have with our president, it is hard to understate how much he inspired people across this country four years ago.
Rubio added:
We have not seen such a divisive figure in modern American history as we have over the last three and a half years.
Far be it to point out all the Republican policy blocks over President Obama's tenure (and there are way too many to simply link). This is a notion that Brad Woodhouse of the Democratic National Committee acknowledged with the ol' side-eyed rebuttal:
No one has tried harder to reach across the aisle on everything from jobs and trade to a plan to get our fiscal house in order than has President Obama and every step of the way Republican leaders have either buckled to the far right wing of their party or decided to put politics ahead of moving our country forward.
Can the cat claws come out any further?