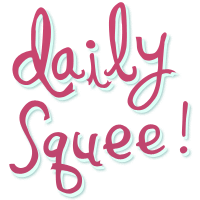 Daily Squee
Reader Squee: Leopard Gecko
Rosa says: "Her name is Selphie. I made her a pink pillow and she loves a tummy rub."
Well Selphie, don't you just look like a pretty, pretty princess?
Do you have a squee pet that you want to share with the world? Send us your pet pictures and stories, and they could end up on Daily Squee!