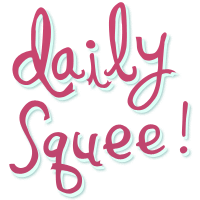 Daily Squee
Reader Squee: Spaghetti Time!
Caity says: "This is my rattie, Thor. As you can see, he's quite the chunker and loves to eat whatever the hoomans are serving that night."
Mmmmm, I'm with you on this one Thor, spaghetti is one of my favorites too!
Do you have a squee pet that you want to share with the world? Send us your pet pictures and stories, and they could end up on Daily Squee!