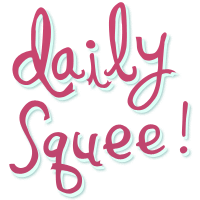 Daily Squee
Silvia says: "This is our hammy eating his first broccoli. He looked so pleasant then, now he has developed a personality."
I love pets with personality! That makes them all the more squee :)
Do you have a squee pet that you want to share with the world? Send us your pet pictures and stories, and they could end up on Daily Squee!