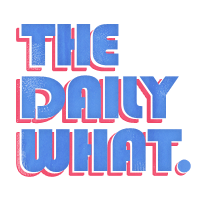 The Daily What
Awww, besties at long last.

But really -- ol' Bill Clinton more than surpassed the length of his legendary 1988 DNC speech, dropping venerable one-liners along the way, and the Dems ate it up:
"No president -- no president -- not me, not any of my predecessors, no one could have fully repaired all the damage that [Obama] found in just four years."
"We simply cannot afford to give the reins of government to someone who will double down on trickle down."
"I love our country -- and I know we're coming back."
President Obama was smart to get on that stage before the Dems flipped on him and nominated Bill.

The Romney camp, naturally, was dismissive: "President Clinton's speech brought the disappointment and failure of President Obama's time in office clearly into focus."

UPDATE: According to FactCheck.org, Clinton's speech, with few exceptions, checked out:
The worst we could fault him for was a suggestion that President Obama's Affordable Care Act was responsible for bringing down the rate of increase in health care spending, when the fact is that the law's main provisions have yet to take effect.

Clinton said that "for the last two years, health care costs have been under 4 percent in both years for the first time in 50 years." That's true, as reported by the journal Health Affairs in January of this year. But Clinton went too far when he added: "So let me ask you something. Are we better off because President Obama fought for health care reform? You bet we are."

Actually, the major provisions of the 2010 law — the individual mandate, federal subsidies to help Americans buy insurance, and big reductions in the growth of Medicare spending — haven't yet taken effect. Experts mainly blame the lousy economy for the slowdown in health care spending.
[tpm]