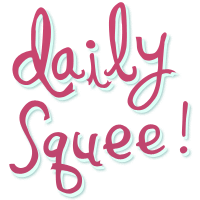 Daily Squee
Reader Squee: Scooter and Babsy
Melanie says: "Two rescued Degus, two months into their new life of being something beyond spoiled."
I'm glad you were able to show them what the good life is like!
-Sally Squeeps
Do you have a squee pet that you want to share with the world? Send us your pet pictures and stories, and they could end up on Daily Squee!