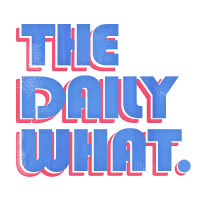 The Daily What
We Must Dig Deeper of the Day: Student Expelled For Finding Bug in School System
Ahmed Al-Khabaz, a 20-year-old computer science student at Dawson College in Montreal, Canada, was expelled last week for apparently reporting and doing a follow-up check on a major bug that he had found in the school's student information system earlier last October. Upon initial discovery, Al-Khabaz met with the Director of Information Services and Technology François Paradis, who thanked him for his work and promised Omnivox's distributor, Skytech, would fix the error.

Two days after this meeting, Al-Khabaz tested Omnivox to see if the fixes had been made. Minutes later, he received a phone call from Skytech's president who accused Al-Khabaz of orchestrating an attack against the system and threatened him with jail time if he didn't agree to sign a non-disclosure agreement about the bug. When Al-Khabaz reluctantly signed the documents, he was promptly expelled for "unprofessional conduct," barring him from enrollment at any other college in the region.
... what's going on here?