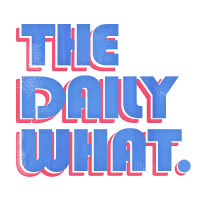 The Daily What
Barbara Carpenter is the Real Christmas Hero This Year
A man in Fayette County, Pennsylvania is protesting the commercialization of Christmas by hanging Santa from his front porch, but this story isn't about him.




A local news station interviewed residents of Farmington about the man's sacrificial Santa, and a woman named Barbara Carpenter gave the reporter a piece of her mind:

"I thought it was great. People need to stop blowing smoke up their kids' ass. They need to be taught the truth from young on: life sucks, deal with it. It's all about the money, and these businesses getting the money. People don't care that they have to scrape. If I'm buying gifts, I'm making somebody else richer, I'm going further in the ditch."

Bless you, Barbara Carpenter. Apparently the protestor has taken his Santa down, saying that he didn't mean to offend anybody, but hopefully he hears that at least one neighbor had his back.