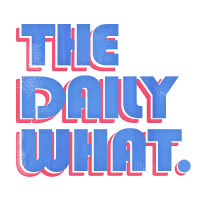 The Daily What
Idiot of the Day: Florida Man Stopped for DUI, Says He Was Trying to "Drive it Off"
Michael Moore was arrested last month after speeding late after midnight. Moore was given a breathalyzer test and registered blood alcohol content readings of 0.104 and 0.103. The legal limit in Florida is 0.08.

The arrest affidavit states, "He also told me that his wife told him that he (had) been drinking too much so he decided to go out and 'drive it off.'"