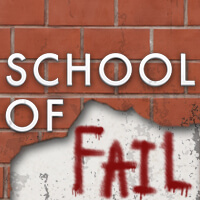 School of Fail
This New Technology May Help Us Communicate Better With Dogs!
"There are two types of communication technologies," says Alper Bozkurt, an assistant professor of electrical and computer engineering at NC State and co-lead author of a paper on the work. "One that allows us to communicate with the dogs, and one that allows them to communicate with us."

"Dogs communicate primarily through body language, and one of our challenges was to develop sensors that tell us about their behavior by observing their posture remotely," Roberts says. "So we can determine when they're sitting, standing, running, etc., even when they're out of sight – a harness-mounted computer the size of a deck of cards transmits those data wirelessly. At the same time, we've incorporated speakers and vibrating motors, called haptics, into the harness, which enable us to communicate with the dogs."