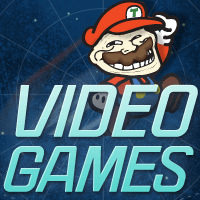 Video Games
The Most Memorable and Funny Moments of E3's Past
There is little doubt that this E3 will give us many moments to talk about, and that's what makes it so exciting. Good or bad, E3 is one of the best times of the year.
E3 1995 - Sega Announces a Surprise Saturn Launch and Sony Capitalizes

During the first ever E3, Sega announced that its new $399 console would release... wait for it... NOW! Consumers, the press, and even retailers (most retailers weren't given the console to sell early) were confused. After Sega's announcement, a Sony employee goes on stage to talk about game developers and storytelling. Midway through his speech he brings another Sony employee up and simply says "$299" and walks off to applause and cheers.

E3 2003 - Halo 2 Demo

OMG! Dual Wielding!

E3 2004 - Reggie's First Appearance at E3

A legend was born.

E3 2004 - Zelda Twilight Princess Reveal

This is the best audience reaction at E3 of all time.

E3 2006 - Sony's Press Conference

Sony's E3 2006 press conference was soooo bad it was good. E3 2006 showcased the absurdly high PS3 price of $599, Kaz Hirai trying to get the crowd excited for RIIIDDDGEE RAAACCEEERR, and Genji: Days of Blade's infamous GIANT ENEMY CRABS.

E3 2007- The Failed Jamie Kennedy Experiment

E3 2007 - My Body is Ready

E3 2008 - Nintendo's Press Conference

You only need two words to know how bad this was - Wii Music.

E3 2009 - Unveiling Kinect: Well BAM, There it is!

E3 2010 - Kevin Butler Explains Why Every Gamer is a True Gamer

E3 2010 - Konami's Hilariously Bizarre Press Conference

E3 2011 - Mr. Caffeine

Doodly Doodly Doop!

E3 2011 - Microsoft's Scripted Kinect Demonstration With Kids

This is probably the worst moment of all time.

The Worst Moments from E3 2012

The Most Awkward Moments of E3 2013

Here's to hoping E3 2014 has some awesome surprises and lives up to the hype. Check out our

E3 2014 coverage here

all this week!