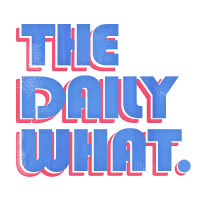 The Daily What
Thanksgiving News of The Day: Twitter Has All The "Clapbacks" You'll Need For Turkey Dinner
It's Thanksgiving again, and you know what that means!
Turkey, dressing, football and being hassled by all of the extended family you see once a year.
But Twitter has got your back. If Aunt Shirley starts talking mess, just choose from these sick burns below that users have crowdsourced with #ThanksgivingClapback.
Let Nicki Minaj show you the way...