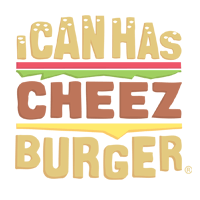 I Can Has Cheezburger?
11 Animals Enjoying the Fourth of July
The Fourth of July isn't just for us people this year. Check out these 11 patriotic animals enjoying their 4th!
I Claim This Lawn in the Name of America!

A Fourth of July Picnic? Alpaca the Hotdogs

Ai Can Has Firewerks Pls?

This Patriotic Pug Is Ready to Party

A Real American Paint Horse

The Eagle Isn't the Only Patriotic Bird Around Here

There's Nothing Like Kicking Back With Your Friends for the Holiday

Don't Start the Festivities Without Me

We Named Them Liberty and Freedom

Stoopid Hoomin, I'm a Gurl Cat. Dress Mai Lik teh Statu ob Libertee Next Time!

I Want You to Enjoy Your Fourth (And Give Me Some Bacon)!

And Here's a Bonus Video of Some Proud Ameri-cats

Happy Fourth of July, everyone!