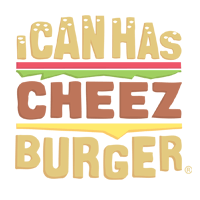 I Can Has Cheezburger?
We hear a squawking chicken... how about you?
Elizabeth Opdycke, pet owner from Kelso, Washington, was in her kitchen when she heard a strange and her Bengal cat, Clark causally entered the room.
Just moments later, Clark began to make some unusual sounds that sounded more like a human shouting than any loud-mouthed feline we've ever heard. Elizabeth recorded and uploaded the video to the popular app TikTok, where it's already gathered 1.4 million views.
Comments on the video claim they hear the cat screaming "Handball!" Elizabeth thinks it sounds like Clark is shouting her husbands name, "Michael."
"I yell at my husband across the house all the time so I thought why wouldn't Clark?," Elizabeth Opdycke tells DailyMail.
What do you hear?
---

2

Close up of Clark screenshotted from the video:

---

---

4

Elizabeth with Clark (left) and her other cat Bea.

---

5

Elizabeth told DailyMail, "I have heard Clark (pictured as a kitten) yelling all around the house before but never right in front of me like that"

---

6

Elizabeth and husband Michael with cats Clark and Bea.