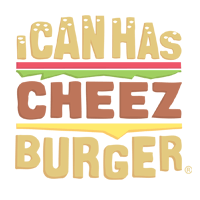 I Can Has Cheezburger?
Once a week, your cuteness prescription will always be automatically refilled for your viewing pleasure!
Nothing -- and we mean nothing brings on those warm mushy feeling like a huge dose of animal cuteness! We scoured the internet to bring you the cutest animal pictures of the week! Bringing you cuteness every week - stay tuned for next week's dose! If you missed last week's dose, and you need a cuteness overload, check out last week's here.
1

"A baby sea lion trying to tag along with the Navy SEALs"

---

2

"It took my brain like a full minute to realize this wasn't a caterpillar"

---

3

"So that's what the little space in the dashboard behind the cup holders is for"

---

4

"I moved in recently with my friend, right after she got a puppy"

---

5

"Shedd Aquarium's penguins continue exploring the empty aquarium during its closure"

---

6

"We had a baby on Sunday. Meet Waffles."

---

---

8

"Penguins going down the stairs"

---

9

"What kind of pizza you guys want?"

---

10

"At least I'm not alone during quarantine!"

---

---

12

"Not using the heater during quarantine to save $$. Thought the cat was missing"