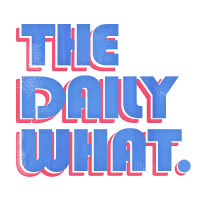 The Daily What
We all agree that 2016 has been a pretty rough year. Everyone's hatred of this dumb, stupid year might as well be the Meme of the Year. Well, the meme of the year would be the "2016: The Year Year's Fought Back," except for one special gorilla who was gunned down after a child fell in his pen at the zoo.
The Internet continues to find the shooting of Harambe hilarious, so you could imagine their excitement when a small gorilla popped up in the new emojis released yesterday. Needless to say, the Internet still finds this murdered gorilla to be the meme of 2016. Sorry, 2016, next time try getting killed.
There's a whole new pack of emojis in the latest iOS update. To get them for yourself, go to Settings —> General —> Software Update on your iPhone or iPad. While it's downloading, check out some of the best reactions to the Harambe Emoji:
1

Everyone's favorite hilarious gorilla is back in emoji form!

---

Advertisement

---

3

Update your phone, dude.

---

4

Harambe is 2 Legit 2 Quit.

There was a problem rendering this tweet - it may have been deleted.

---

Advertisement

5

No one seems to care that both Affleck Duck and Geico Gecko got emojis.

---

6

Also, falafel emoji. Yay!

---

7

This thing's never going away.