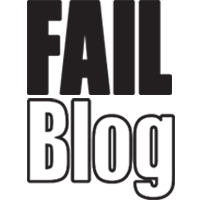 FAIL Blog
This is sure to leave a chip on your shoulder… a potato chip. Maybe. We're not sure what this is.
Richard Noon found something so strange in his bag of potato chips that we're not even totally sure what it is.
After opening a bag of Burts Chips, Noon pulled out a large, black rock, which looked something like a fossil or a lump of coal. Only one way to find out what it is.
"I suspect it may be a clump of something that has fallen off a machine during cooking," said Noon, speaking to Mashable. "Maybe a lump of seasoning or something, it is quite heavy and curved on the inside. I'm surprised their QA (Quality Assurance) processes didn't spot it (i.e. weight control, etc.)."
"They didn't say what it was, they are sending an envelope out to send it back to them. They've already done something in the production side to make sure it doesn't happen again. Quite positive when you get to speak to them!"
---

---

---

4

An update from Mashable