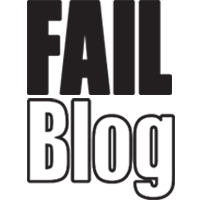 FAIL Blog
If you ever wanted to feel ok about the status of humanity in the whole great war against the machines thing, why not jump over to Twitch, where two Google Home assistants are arguing over chat.
Estragon and Vladimir, a "girl" and "boy" Google Home, are having a first date over chat, and man, is it weird and creepy, but also kind of enthralling and profound. They're really wrestling with the nature of existence existence as Vladimir, who realizes he is an AI, attempts to convince Estragon that she is one, too, and Estragon informing Vlad that he is not a female.
Watch these two machines attempt to fall in love, ponder what love is, and ask "where is my car?"
Here are some highlights, but seriously, there's a new highlight every three seconds so go check this out here.
1

Great first date question: Are you a ninja or a pirate?

---

2

Another great date question: Do you have a soul?

---

---

4

Perfect for a first date: Do you love me? This is sad.

---

5

Here's a whole argument on whether they love each other.

---

6

They are very interested in each other's gender.

---

7

Here's just a full-on nervous breakdown.