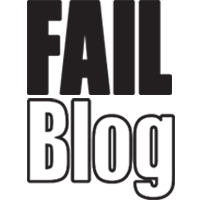 FAIL Blog
While we're all kind of tired of seeing those dumb pants that look like you shit your pants and floodpants, this really takes the cake in terms of dumb fashion.
According to Mashable, Post-It notes have taken over London Fashion Week because we're not even trying anymore.
Take a look and enjoy some of the dumbest clothes I've ever seen, and I'm wearing a baby's onesie right now.