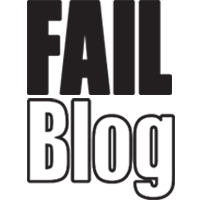 FAIL Blog
Nordstrom's Will Make Shoppers Weak in the Knees With These Stupid New Jeans
Everyone wears shorts for the same reason, and it's not to stay cool in the summer months. We all just want to show off the most erotic and sexy part of the human anatomy: The knees.
We all want to show off those knees, which is why rollerblading with kneepads is such a pain the ass. How are we supposed to find a suitable mate if they can't see our knees.
Thankfully, Nordstrom's stores has heard our cries for more knees. They're selling a new pair of stupid jeans that have plastic windows that show off the joint between your shins and thighs.
People are steaming up for these things. Check it out:
1

Welcome to the seventh level of hell

---

---

There was a problem rendering this tweet - it may have been deleted.

---

4

The lack of knee fabric shaves off $5.

---

5

But what are the critics saying?

---

---

7

Everything's gonna be fine.