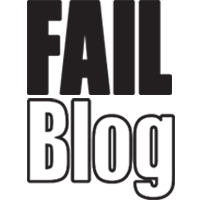 FAIL Blog
Twitter User Shows Sean Spicer Why He Shouldn't Wear a Green Tie on TV in Best Way Possible
Sean Spicer has a lot of fashion problems. From his upside-down flag to that time Trump made fun of his frumpy suit, Defensive Spice is rarely dressed for the occasion even when he is.
Wearing a green tie in celebration of St. Patrick's Day, Sean Spicer spent yesterday afternoon reaffirming the president's debunked claim that Obama wiretapped him. However, as Buzzfeed's Jesse McLaren pointed out, green ties aren't great for camera:
What happens when u wear a green tie on TV 😭 pic.twitter.com/gAohulqeck

— Jesse McLaren (@McJesse) March 16, 2017
Obviously, everyone loves this because it's perfect. Just kiss the tips great.
1

Congrats on your achievement.

---

---

There was a problem rendering this tweet - it may have been deleted.

---

---

---

---