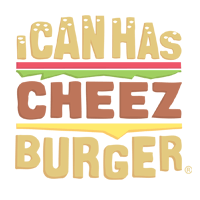 I Can Has Cheezburger?
"There are two means of refuge from the misery of life – music and cats" – (Albert Schweitzer)
That's the motto of cat Cafés around the world - a stress free space where cats and humans come along side each other and unwind. People pay to snuggle up on a cosy sofa and relax with a coffee in the company of feline friends. Ever since Cat Flower Garden, the first cat café that opened its doors in Taipei in 1998, cat lovers worldwide have taken notice and cat cafés have become a global craze, with storefronts opening up from Budapest to Brooklyn. In Japan only, there are more than 150 cat cafes. Though offerings vary, they all share an abundance of furry friends, plus some common sense rules—no flash photography and never wake a sleeping kitty! Here, we look at some of the coolest kitty hangouts around the world.
1

Cat Cafe, Brooklyn New York

---

2

Les Cafe Des Chats, Paris France

---

3

Cat Cafe, Melbourne Australia

---

4

Kit Tea, San Francisco California

---

5

Macskakavezo Cafe, Budapest Hungary

---

6

Neko No Niwa Cafe, Singapore

---

7

Catmosphere Cafe, Chaing Mai Thailand

---

8

Cats Republic, St. Petersburg Russia

---

9

Cat Emporium Cafe, London UK

---

10

Les Cafe Des Chats, Montreal Canada

---

11

Neko No Jikan Cafe, Osaka Japan

---

12

Pee Pees Katzen Cafe, Berlin Germany

---

13

Le Gatoteca Cafe, Madrid Spain

---