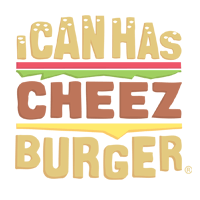 I Can Has Cheezburger?
8 Cats Who Are Totally Tolerating Hugs and 8 More Who Just Can't stand it
On this annual "Hug your cat day", which is celebrated today, we culled Instagram for shots of kitties who are handling a hug particularly well. But let's face it, some cats can't stand it! We found few of those too. Tell us how is your cat handling hugs.
1

Let's start with those who enjoy it

---

2

You shall never leave me again!!! #cathugs #preciousboy #catsofinstagram #besthug #toocute #meltsmy?? #these2?? #tabbycat

---

3

So much cuteness! @lilkanye_thecat: "My human BFF." #catlady #catlove #cutecats #cathugs

---

4

Morning snuggles with my Sweet Pea. #sweetbea #mylittlegreypeanut #snugglycat

---

5

???? #squeezethecat #simba #cathugs #catlove #happyeastereveryone

---

6

Cat hugs. #grayson #petmom #shouldercat #cathugs

---

7

Miao ?????? #cathugs #friends #mybaby #mylove #lovelycat #boristhecat #furrymoments #furrylove #ilovecats #cutecatsofinstagram #catstagram

There was a problem rendering this video - it may have been deleted.

---

8

Cat hugs!!! . . . . #cathugs #shopcats #louisianaloomworks #nolacats #cats #rugcats #rug shop #frenchquartershop #loomcats

---

9

And now to those Who Absolutely Loathe the Fact That Today Is Hug Your Cat Day

---

---

---

---

---

---

---