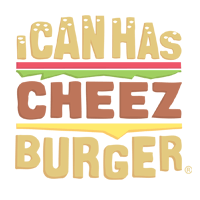 I Can Has Cheezburger?
Your Cat Is Having Food Issues? 'Whisker Fatigue' May Be to Blame
If your cat bats food out of his bowl before he would eat it or seems terrified even to approach his feeding dish, he might have "Whisker Fatigue". Whisker fatigue is a fairly new diagnosis, one that many (but not all) veterinarians take seriously.

1

When cats have to stick their faces into deep bowls and their whiskers rub up against the sides, the experience can be stressful, prompting them to paw the food onto the floor, fight with other cats or grow apprehensive at mealtimes.

---

2

Whisker fatigue is not a disease (and is not caused by or related to any type of illness) and appears to manifest primarily with the repeated daily contact with food and water bowls

---

3

Luckily, preventing or stopping stress related to whisker fatigue at feeding time is as easy as replacing your cat's food and water bowls. Provide your cat a flat surface or a wide-enough bowl so that his whiskers don't touch the sides of the bowl

---

4

Some companies have begun to advertise their food bowls as "whisker friendly."