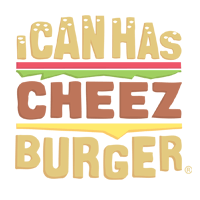 I Can Has Cheezburger?
Family Cat Brings Down Would-Be Burglar
A family's pet cat is being called a hero for doing something that caught even his owner off-guard.
1

It turns out that "Binky" ended up saving the day when he heard a noise in the backyard near the garage around midnight

Cynthia Kootz, his owner, immediately asked her boyfriend about the noise, but they eventually dismissed it.

---

2

A few minutes later, a man started banging on Cynthia's front patio window. He tried to convince her to let him in and even offered to show her his identification

"He was beating and kicking," said Kootz, "trying to tell me there were men trying to shoot and kill him and you got to let me in." Kootz refused to let him in and that's when he decided to get into the home through the window.

---

3

"The next thing I knew, his hand went through that thing and then Binky went after him," said Kootz.

---

4

Binky launched another attack when he tried a second time. Binky has no claws, so he used his teeth. As Binky attacked the suspect, Kootz called 911.

Officers took the suspect, identified as Earl Scruggs, into custody. The officers noticed right away that Scruggs was bleeding. Scruggs explained that a cat in the house attacked him.