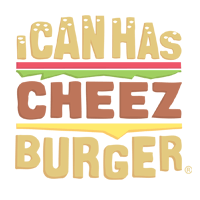 I Can Has Cheezburger?
Abandoned Oil-Covered Kitten, Gets A Second Chance At Happiness
Kimmie didn't arrive one rainy night to the Mayhew Animal Welfare Home base. Unfortunately, Kimmie was found in the rain, in a wired shut cat carrier. Crying, hungry, alone and covered in engine oil... This is her story.
A terrified and malnourished kitten was dropped off in the rain, at the Mayhew Animal Welfare Homebase.

The 13 month old tammy and white cat (named kimmie now) was cold, sad and in a wired closed cat carrier. Thankfully, a staff member heard her cries and found her, but they do not know how long she had been outside for.

What the staff can say was this, "She was wet, freezing cold, and very skinny." And on top of all that, it looked like she had been laying in oil...

---

Seeing that kimmie needed immediate attention, the vet team got started right away in making her feel comfortable and safe.

Head Vet at the clinic (Dr. Ursula Goetz) said: " Kimmie - looked like she had been lying in engine oil , she was unsteady on her feet, and very underweight. Her body was twitching and the we believe it may have been caused by the intosication of the oil if/when she tried to lick herself clean."

Kimmie had many wounds and because of the oil it had made it impossible for them to heal, be licked clean, and in turn had given her more pain to deal with. Her feet stuck together and made it hard to walk, as well as he hind legs being so stuck together she had to be sedated in order to clip and clean her very carfeully.




---

Kimmie began to improve day by day. She became more confident and playful.

After receiving treatment and making a full recovery month and a half later, Kimmie was given her vaccinations and put in a cosy cabin to regain her strength.

As soon as the Vet team thought she was in good health, the Cat adoption team set out to find her the purr-fect forever home.

---

Kimmie (re-named to Pepsi) was placed in a forever home and is absolutely loving it!

Her new owner Sam bragged "She loves her new home, has settled in very well and follows me everywhere! She also loves watching TV and chasing shadows."