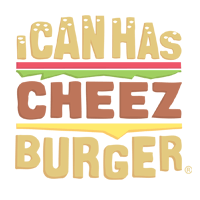 I Can Has Cheezburger?
United States Marine, Andrew Morales, was do to take a commercial flight with his family, this included his two dogs. Upon arriving to the check in counter, the Morales family were told that the dogs were too big to travel on a commercial flight.
Andrew and his family were moving from South of California to Camp Lejeune in North Carolina, due to his reassignment in the Marines.

Andrew and his two dogs, Dusty and Whyatt, have an incredibly strong bond. Andrew, While on an overseas military tour a few years back, found the two dogs and saved them. Bringing them all the way back home.

After contacting multiple airlines to try to get a flight for his best friends, nothing worked. Al the airlines had the same response of "the dogs are too large to fly on a commercial flight."




---

Andrew at this point didn't know what to do. He called the rescue league that had previously helped him when he rescued Wyatt and Dusty from Afghanistan. Thankfully, Andrews story quickly spread with the help of social media.

As luck would have it, Helen Roseburg (Aka great-granddaughter of William Wirgley...also known as one of the pioneers in the chewing gum industries.) saw the SOS call. Helen saw the a post that her friend had shared with her via her Facebook timeline.

After hearing the sad news that Andrew and his family may have to leave their dogs behind, Helen simply couldn't stand by and let that happen.

So what does a heiress do to help?

---

3

Send A Private Jet, Of Course!

Helen said that Andrew, being a Marine is to be "a hero on so many different levels." Helen, coming from a very patriotic family, and supporter of animal rescue efforts (also founder of On The Wings Of Angels Rescue) had to do something.

It's not a surprise that Andrew and his family are internally grateful and excited that there was a solution. Andrew stated "From the bottom of me and my wife's heart, we really appreciate what she did for us."

Andrew and his wife hope to meet Helen face to face to properly thank her.

This story is so inspiring because it shows us that rescues come in all ways.